Inclinometers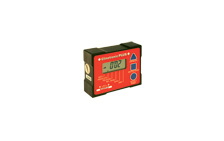 The +CLINOTRONIC PLUS+ provides a measuring capacity of ± 45 degrees or alternatively ± 10 degrees respectively ± 30 degrees. Four precisely machined exterior reference surfaces assure accuracy and repeatability of measurements in any quadrant.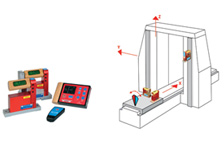 The ENGINEER SET BlueSYSTEM is specifically adapted to the needs of the metrology specialist taking care of machine tool components. There is a broad range of applications due to the possibility to use differential measurement. the ideal tool for measuring flatness and machines under work shop conditions.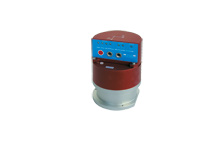 The 2-dimensional inclination measurement sensors ZEROMATIC 2/1 and 2/2 are perfectly suited for any application where monitoring of smallest changes in absolute inclinations over a longer period of time is required. The extremely high accuracy is achieved by measuring and compensating any drift of the absolut "zero" by applying an automatic reversal measurement at defined intervals.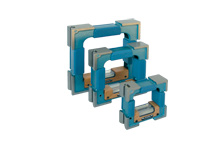 Spirit levels are widely used and loved as a precision measuring instruments. Specialists in the measuring field expect from an instrument that it is easy understandable, simple to use and reliable.