CMMs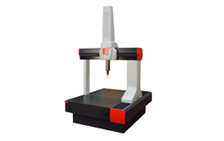 BRIDGE TYPE CMM
Optimal solutions for smaller volumes, guaranteeing an excellent cost/performance ratio with the undeniable advantage of an incorporated work surface.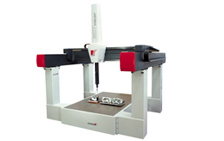 GANTRY TYPE CMM
Minimizes errors of inertia and distortions, guaranteeing excellent metrological performance on large volumes. Ideal for aeronautical and automotive industries.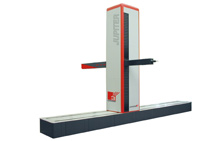 HORIZONTAL ARM TYPE CMM
Ideal solution for measuring thin walled components such as car bodies and doors. Available in single or dual arm (lay-out) version.

All Coord3 Industries Bridge CMMs are built using the most avantgarde construction technology and can be fitted with a vast range of probes (point-to-point, contact probes and laser scanners) as well as manually and motorized fixed indexable probe heads.
ARTICULATED ARM TYPE CMM
Portable solutions for your measuring jobs, bringing the solution to the job.