Gauges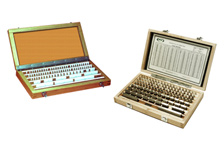 Intec precision gauge bloks available in steel or ceramic. According to DIN ISO 3650 standards. Grades K, 0, 1 & 2 are available.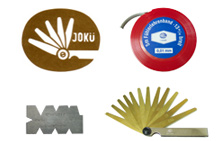 Jokü manufactures feeler gauges, thickness bands, screw pitch gauges, taper gauges and special gauges.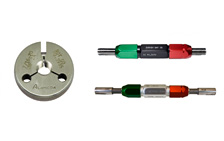 Deltronic manufactures Class-X-tolerance plug gages, pin gages, thread wire gages, and gear wire gages, in Inch and Metric sizes. Our gages offer exclusive patented features. Our Alameda Thread Gage division manufactures thread gages and thread ring gages in Inch and Metric sizes.